Stone mirror
How to buy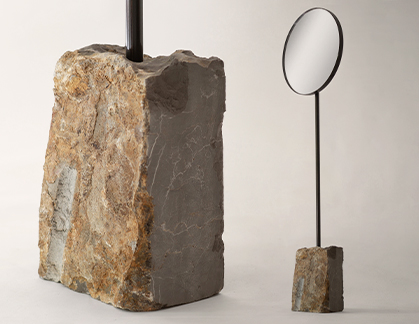 WIDTH:50cm HEIGHT:165/180 DEPTH:50cm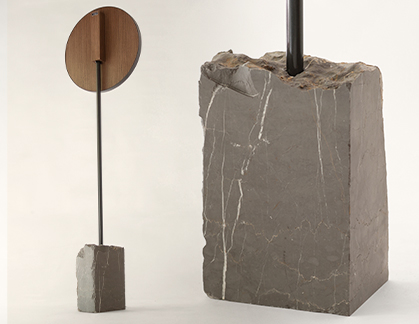 Floor mirror in burnished metal and marble, meticulously handcrafted in every detail. Oak back. adjustable height. 360 degree rotation. Untreated and unaltered marble, preserved in the state in which it was discovered and chosen.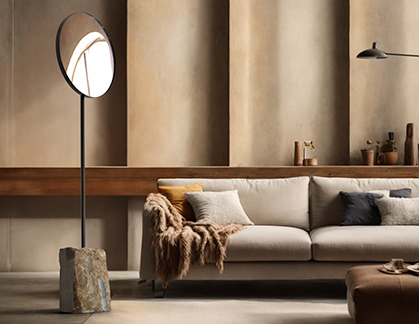 Stone Mirror explores how we see ourselves and the world, embracing the idea that our true value lies in essence, not appearence. Like a precious piece of marble appreciated for reasons beyond its shape.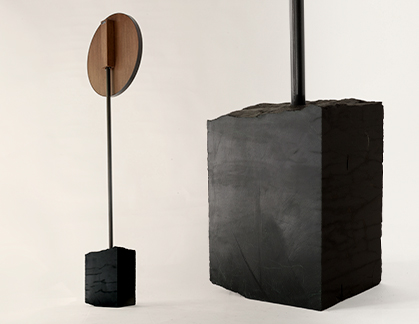 #011 BLACK MARQUINA MARBLE L:21cm W:22,5cm H:34cm | intensely black marble with subtle white striation (fossils), formed in a deep, calm, low-oxygen marine environment rich in organic matter | Origin: Marquina, Spain | 175 ML years old.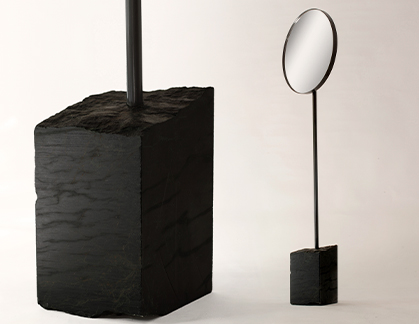 Accustomed to thinking of marble as polished geometric covering material, I find myself one day holding large raw stones, commonly referred to as "offcuts" from the processing. Pieces of marble with chipped corners, dusty colors, unpainted, unpolished. they looked like pieces of mountains. and indeed, they were.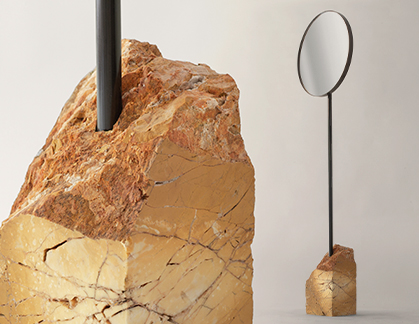 #012 MARMO GIALLO SIENA L:21cm P:21cm H:39cm | Origine: Siena, Italy | 175 ML di anni fa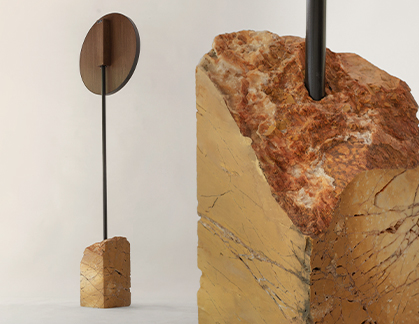 Mountains aged 130-190 million years. Stones millions of years old. It's a time so long that it seems impossible to comprehend. It's somewhat peculiar that they are judged based on their shape.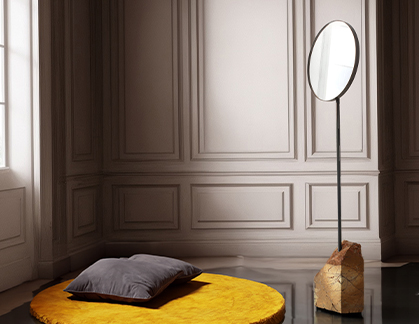 We could instead consider that one it was a coral reef in the warm tropical sea of the Pangea continent, which would later split to form Africa and Europe. It was the Early Jurassic, and dinosaurs ruled the land.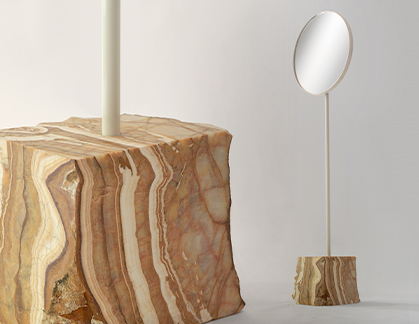 #013 ONICE TIGRE L:28cm W:23cm H:27cm | Warm coloring, ranging from ochre to white, with vibrant and irregular veins that create surprising natural geometric patterns | Origin: Iran | 5 ML years old.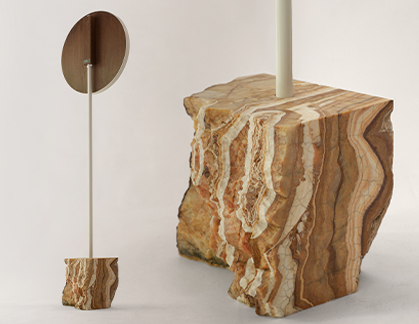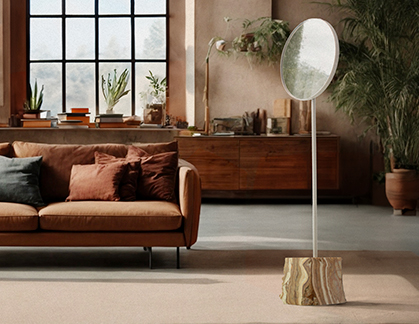 It's just a small thought told by a mirror.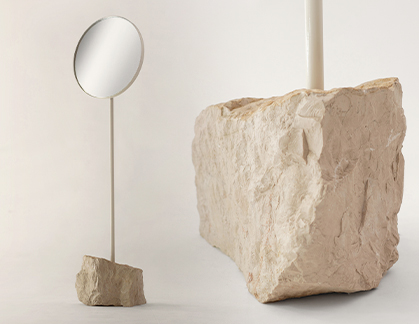 #014 TRANI MARBLE L:23cm W:43cm H:32cm | Cream-colored Stone | Origin: Trani, Puglia, Italy | 135 million years ago.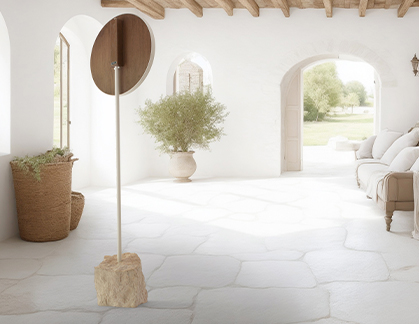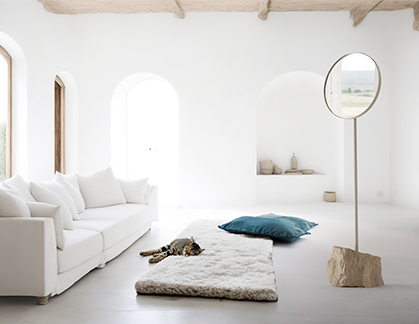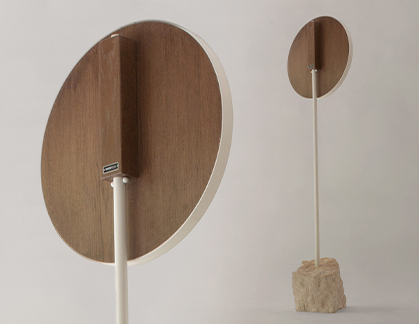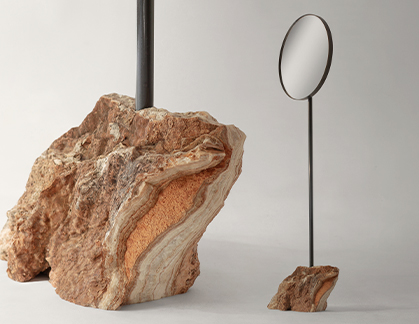 #015 BRECCIA PERNICE MARBLE L:23cm D:43cm H:32cm | Polychrome, brecciated, and mottled limestone, ranging in colors from deep red to soft pink | Origin: Monte Pastello, Verona, Italy | 135 million years ago.