Indoor Green
How to buy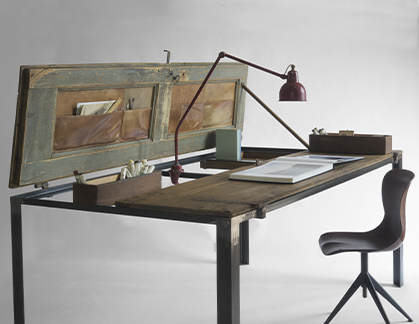 WIDTH:205cm HEIGHT:81cm DEPTH:110cm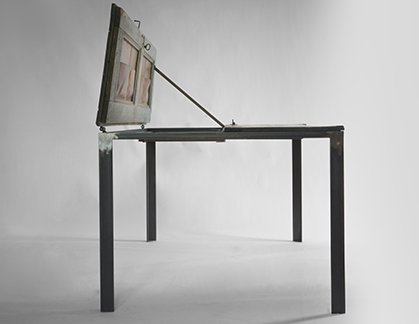 This Indoor Green table is made from vintage exterior doors. When opened, it's a study desk with leather pockets and a wooden drawer.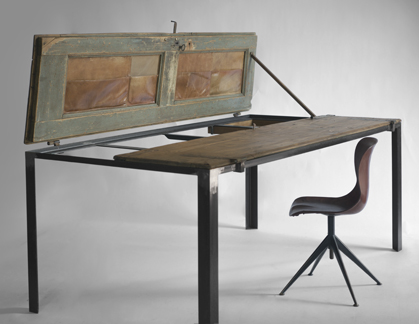 When closed, it functions as a dining table for 6/8 people.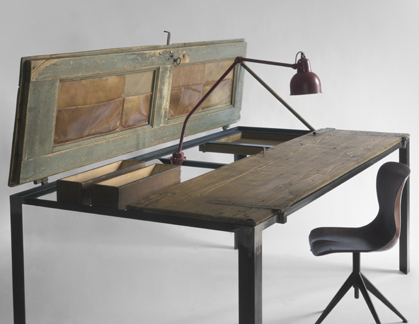 These doors are authentic Italian pieces. Each one is made of old Pine wood.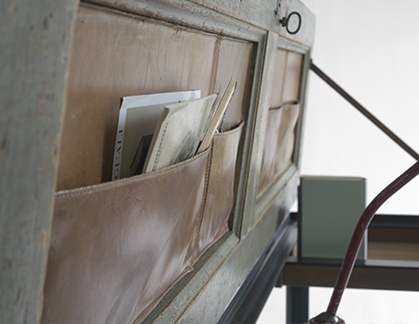 4 hand sewn pockets of recycled leather.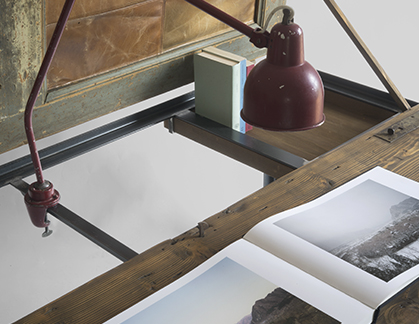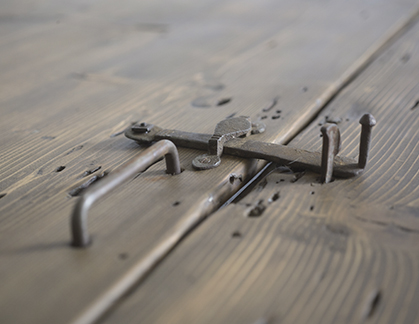 The hinges and door latch are authentic. Nothing on the door was modified or removed.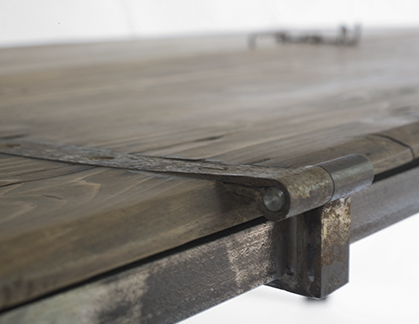 Each hinge pin has been turned by hand on the lathe.